Research, Network and Support Facility project
June 2017, Brussels
AGRER makes part of the consortium A.R.S Progetti – AGRER - Lattanzio, implementing the Research, Network and Support Facility project.
The project was recently presented at the European Development Days 2017.
The latest newsletter on the project can be downloaded here:  https://europa.eu/capacity4dev/iesf/documents/rnsf-newsletter-7-0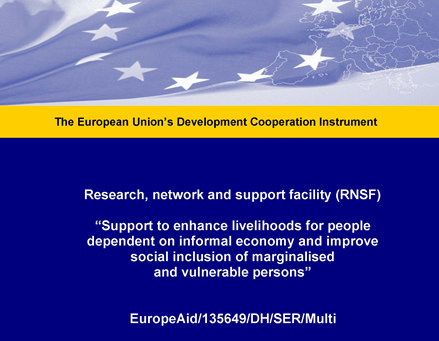 The project is funded by the EU (The European Union's Development Cooperation Instrument) and aims Livelihoods enhancement, Equity and Inclusion of people dependent on the informal economy. The purpose is to improve the quality and coherence of EU actions in this area.
Jacques Charmes, our research expert in the RNSF project, was present. He particularly studies the aspects of social protection, training, financing and organizing.